Coach - Tamsin Adcock

 TAMSIN ADCOCK
Background:
I was fortunate to be born into a horse family & business, living & breathing horses right from the beginning in the South East of England.
Many childhood hours were spent helping/hindering my parents in their saddlery shop, ANY out of school hours were willingly spent riding & caring for my ponies.  One vivid memory is of me backing & breaking-in my pony more or less by myself and clipping it (under supervision of course) to take hunting at age 11 years.  In my teens competed extensively in show jumping as a young rider to A grade, along with starting & training young horses to educate and sell on. Before leaving the UK completing my BHS II instructors' certificate.
Arriving in South Australia in 1996 to establish a full-time career in Coaching and running an Equestrian Property in Echunga.  I am extremely grateful to fulfill my career, hobby & love of horses whilst gaining some success in Show Jumping, Eventing and Dressage on my own horses.
Those experiences have added to my desire & passion for training horses, coaching/mentoring students of all ages and levels to achieve their goals.  My goal is to continue professionally developing my own knowledge & riding skills to be the best I can be and share with other equestrians.
Qualifications:
EA Level 2 General Coach
EA Coach Educator/Assessor
EA C Level Dressage Official 
PCA Level 1 Coach
Who and/or what inspired you to be a coach?
One of my first regular coaches: Gill Doonan coached me from age 13 & a stickler for accuracy with everything, giving me the desire to improve my riding skills, which then led to me wanting to do the same for others.
What do you coach?
I love to teach from littlies who have never ridden before, through to competitive riders striving to reach their goals, no matter how big or small in Dressage, Show Jumping, Eventing along with pleasure riders wanting to improve their enjoyment & partnership for riding safely out and about.
Do you have any special interests within the Equine coaching/equestrian field?
I enjoy coaching all disciplines & believe a good mixed variety of training using dressage/poles & jumping develops a versatile happy partnership for horse & rider to enjoy their work & play.
What type of equestrian coaching do you offer?
Private individual or group lessons covering Dressage, Show Jumping, X country & all Horse Management skills. At home Woodlands Equestrian or away by arrangement.
Day Coaching clinics for Pony Clubs/Riding Clubs. At home or away.
Youth Holiday Riding Camps. At Woodlands Equestrian.
What do you see as the biggest challenge/area of importance in equestrian and coaching?
Riders/parents understanding the need to seek professional support, education & training along with safety requirements whilst working with and around horses from grass roots level through to competition levels.
Horse care & welfare.
What positive role/contribution can coaches offer for the future of equestrian sport and the welfare of horses & riders?
As an EA accredited Coach & Dressage Judge we represent a platform of sound knowledge & skills for our students to come and seek guidance & support to achieve their riding/competition goals together, along with developing a balanced training programme to keep a happy healthy horse.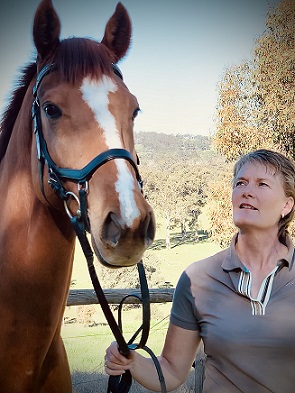 YouTube/Vimeo Links: NIL