Show Horse
SHOW HORSE WORKING PARTY
Heather Kyros, Gayle Manning, Jess Bryce & Sally Bradshaw.
Please refer all enquiries via the Show Horse email: [email protected]
________________________________________________ 
ESA Regional and Junior Clinic
Northern Equestrian Centre - Penfield
July 16/17
PACKAGE INCLUDES - 1 lesson with Ali Berwick, 1 lesson with Ty Zoontjens and a
'PERSONALISED ESA SHOWHORSE HOODIE'
Individual package (12-21 years) $250
Paired lesson package (under 12's) $150
**Entries will open on Nominate 27/5 at 9am** 
CLICK HERE
**Regional members will receive a subsidy to help cover travel and accomodation expenses.
Please note this is not the Gillian Rolten Youth Scholarship Weekend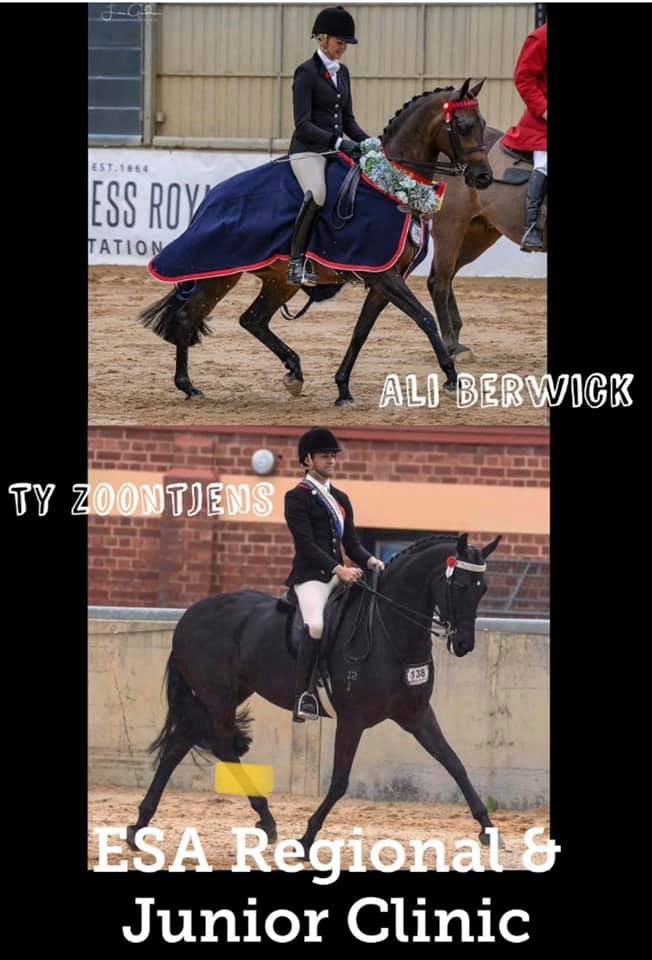 _______________________________________________
Registrations are flooding in for our June Zoom Seminar with Joanne Prestwidge & Dale Plumb
18 June 7.30 EST (7pm SA)
Enjoy an evening with two of Australia's BEST!
$25 open to ALL States on Nominate NOW -
CLICK HERE
All EA members over 18 are encouraged to follow the steps on the ESA website (Show Horse Page) and become an accredited EA Show Horse Judge.
It's a simple 3 step process and WE NEED YOU!!! -
CLICK HERE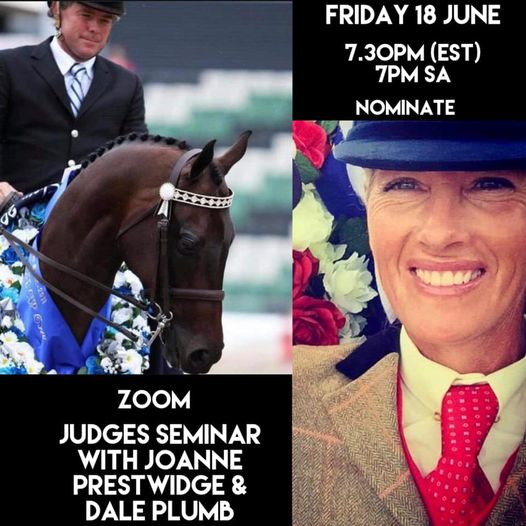 _______________________________________________
Show Horse Links
2021 Calendar
Download Event Calendar
Show Horse Judge
Become a Show Horse Judge
2020 Highpoint
Highpoint Leaderboard - Dec 2020 
Points System  
2021 Leaderboard - Points System
Measuring Dates
2021 Dates & Venues
Measuring Rules
Download Rules
Exemption Form
HOTY Exemption Form
HOTY Qualifications
View Qualifications
Show Horse Rules
Link to National Show Horse Rules
Score Sheet 
Show Horse Score Sheet