Jumping SA - Junior Development
Jumping SA is very excited to announce that we have an opportunity coming up for Junior riders. On the 18th and 19th of December we will be running a Junior Development Weekend at Hallmark Farm.
This will be a great opportunity for some valuable coaching in preparation for the Mt Gambier Junior/Young rider Carnival.
The coaches will be Megan Jones and Susie Verco. All Participants will get the opportunity to be coached by both Megan and Susie over the two days.
______________________________________________________________
Update 25/11/2021
Announcement regarding the upcoming Junior Development Weekend.
The new Jumping SA committee is focused on inclusivity and fun. As such we have decided to open up the Junior Development weekend to any Junior Rider interested in Jumping.
There is no longer restrictions on the minimum height of jumping ability.
The only prerequisites are riders must be an ESA member and are competent at riding on the flat or at the height they would like to participate in.
Whether you like to trot over poles at home or are competing at a competitive junior level.... Everyone is welcome.
A reminder that this opportunity is FREE.
Here's to camaraderie, happy smilie faces and bringing the joy back into Jumping.
  Megan Jones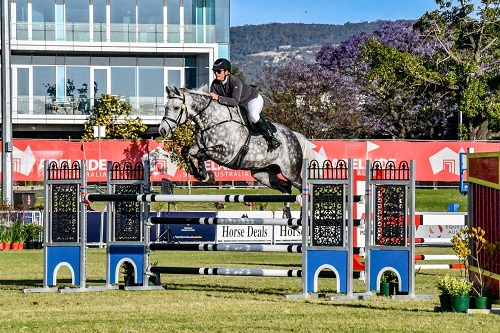 Susie Verco
Applications are open now and strictly close on Sunday the 28th of November. There is no charge for participation in this weekend.
Open to Juniors aged 8-18 years of age (must have turned 18 in 2021) competing from 30cm to over 1.10m
Only 18 applications will be accepted.