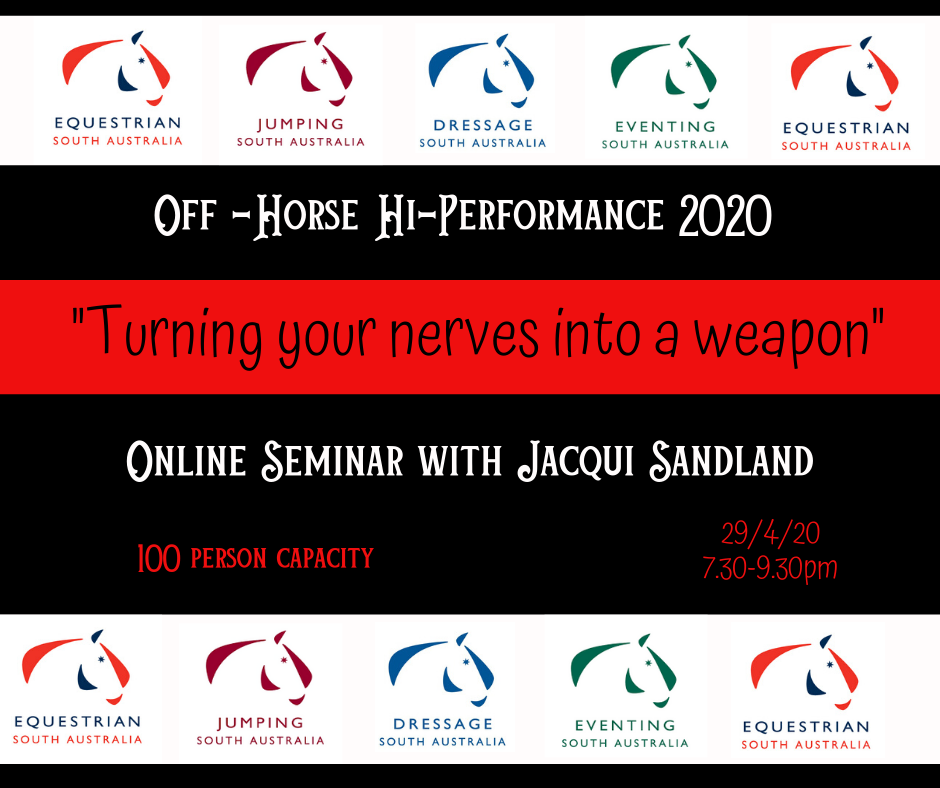 OFF HORSE ONLINE SESSION
FREE online for ESA Members. 
Turning your nerves into a weapon 
Riding with nerves? Underperforming at competition? Strong emotions keep taking over while training your horse?
Join performance psychologist Jacqui Sandland in an online presentation about the mental side of equestrian performance. The presentation will enable you to learn how to expand your ability to perform with pressure, reflect on your own processes and take away practical skills that you can directly apply to your performance. This is a unique opportunity to help you to understand the mindset you need to perform with pressure.
The presentation will be held on Zoom and you will have the chance to ask questions throughout the session via the online chat function. 
Wednesday 29th April 7.30pm - 9.30pm  at your place!
Only 100 places available.
Please register on the below link and you will be emailed the online details closer to the evening, 
https://www.nominate.com.au/EquestDN/Nominateme.aspx?e=F033E5C3038349F99025B7B8834F97E8&eventtype=14