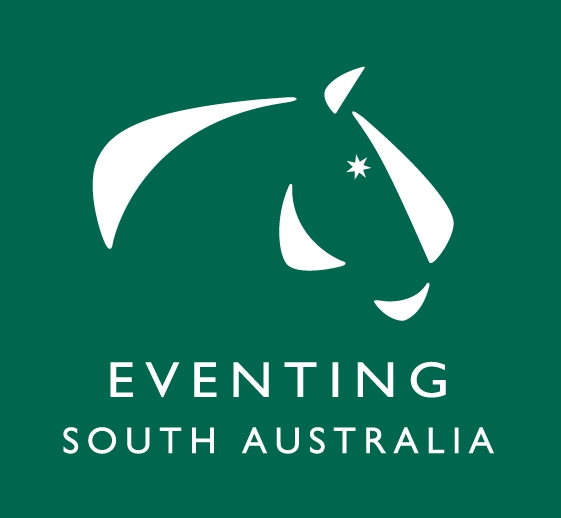 Regional Eventing SA Development Clinic
On the 24/25th April our Pony Club at Renmark hosted the ESA Eventing SA Development Clinic with Wendy Schaeffer-McDonald.  I wanted to write to thank the Eventing SA committee and ESA for this wonderful opportunity for our pony club members to be able to attend and host such a wonderful two-day clinic.  All riders had nothing but praise for Wendy and she integrated well into the group on the weekend.  We hosted riders from Broken Hill, Barmera, Renmark, Waikerie, and Mildura with age ranges from 11years to over 50yrs which was amazing.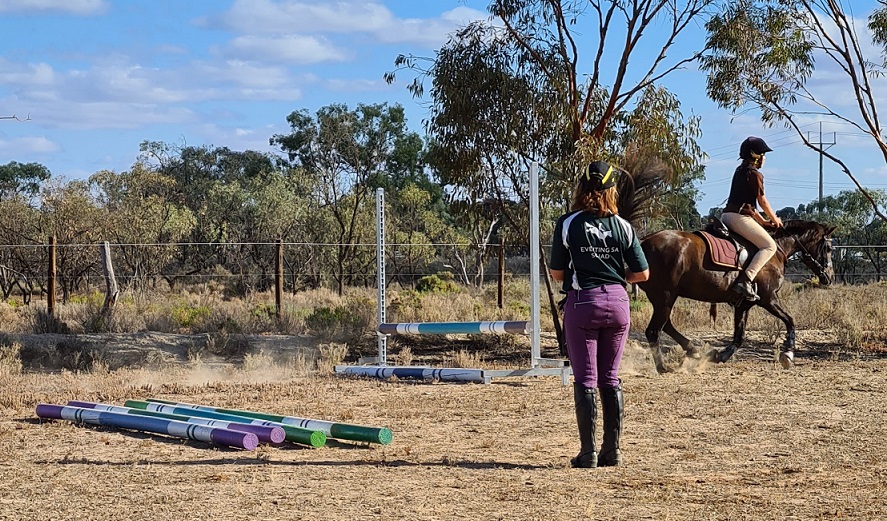 Wendy did some great exercises on the flat in the morning and then some jumping and cross country in the afternoon sessions.   Wendy also held a question-and-answer session after lunch which was great and she happily answered and explained her Olympic and other achievements as well as general horse, rider and eventing enquiries, which was very informative and interesting.
Wendy Schaeffer McDonald - "What a great weekend in the Renmark/Riverland sunshine at the Equestrian South Australia Regional Development Clinic (Eventing discipline)! Such a positive group of riders on great grounds - the clinic even attracted an interstate rider from Broken Hill. Thanks to the Office of Recreation, Sport and Racing for their grant to fund this clinic and the work of ESA Eventing Discipline Committee members to make it happen!"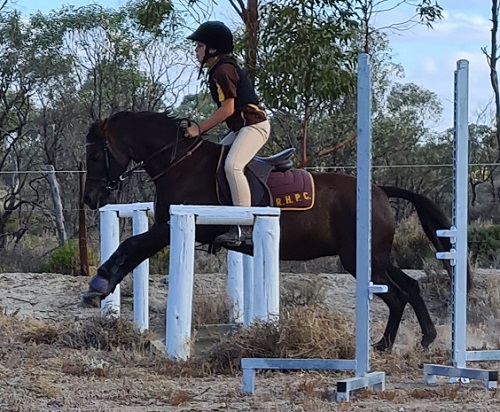 All the riders gained something from the weekend and Wendy informed riders of events that were on the calendar that she thought may be suitable for them to attended, which I think encouraged a few to give eventing a go and she certainly inspired some of the kids from our club.  Wendy instilled confidence and encouraged the riders throughout the weekend and only positive comments were heard all round.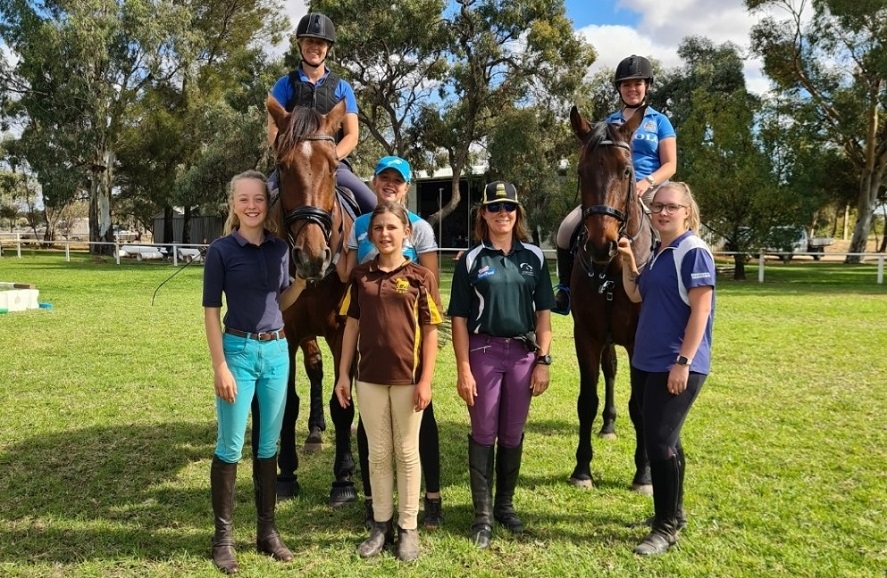 Image - Renmark Horse & Pony Club riders involved from our Club with Wendy. 
The funding will also allow our riders to attend a couple days at Wendy's property over her cross-country course as an extension of this clinic, which is an amazing opportunity.  
I wanted to let ESA and the Eventing SA committee know how important this kind of instruction is for country riders as travelling to instruction and accessing instruction of this calibre can become expensive and difficult for some so this gives all riders the opportunity to progress in their riding and eventing goals, so again, Thank you!
The above image is of the Renmark Horse & Pony Club riders involved from our club with Wendy. 
We personally would like to thank Wendy so much for her effort, expertise and openness at the clinic, it was fantastic.
sincerely 
Sue John
Secretary 
Renmark Horse & Pony Club